DEAR (Detroit Edison Alliance of Retirees) is a not-for-profit corporation dedicated to speaking in a uniform and united voice whose purpose is to maintain retirement provisions of all Detroit Edison Company Retirees and MCN Retirees covered under their respective retirement plans. We are working to provide for our security in retirement earned over our many years of dedicated service. DEAR is not affiliated in any manner with DTE Energy Company or any of its subsidiaries and operates solely on monetary donations from its members. Read more about how you can donate>>
---
DEAR ANNOUNCES NEW PRESIDENT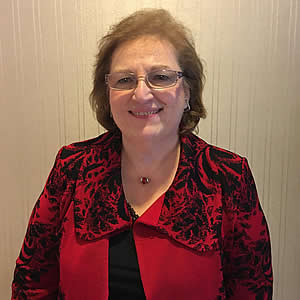 Meet Janet Seefried incoming President of DEAR! Janet started with DTE in 1978 as the Assistant General Supervisor, Food Service Department. After completing her MBA in Finance at the U of D in 1981, she joined Budget and Management Information in the Controller's organization where she was in various departments and positions. When she retired in October 2001, she was Director of Cost Management in the Finance organization.
---
DTE ALUMNI NETWORK – A NEW PROGRAM FOR RETIREES.
DTE has developed the "Alumni Network" to create an opportunity for retirees to stay engaged long after they've left their role as an active employee. The DTE Alumni Network lets you stay connected with company news, fellow employees/alumni and volunteering opportunities. As a DTE alumnus, you can continue to have a positive impact on others by volunteering through Care Force.
Read more about how you can sign up>>
---
DID YOU KNOW?
Medicare is preparing to stop using Social Security numbers for identification next year and will send new cards to patients with Medicare ID numbers. The move is required by a law enacted two years ago to discourage identity theft.  Mailings began in April 2018 and will continue through April 2019. It may not surprise you to know that there are already people using this situation to run scams on Medicare recipients. As Medicare beneficiaries you should keep the
following in mind:
– No action is needed. New Medicare cards will be automatically mailed to the address that CMS has on file. Medicare beneficiaries should not provide any information to anyone claiming it is needed for the new card.
– CMS does not charge for Medicare cards.
– Medicare will NOT call. Be suspicious of anyone calling about the new Medicare card.
Read more in the Summer Newsletter…
---
PAYFLEX CUSTOMER SATISFACTION SURVEY-THEY NEED OUR INPUT!
Twice a year PayFlex emails a customer satisfaction survey to those retirees for whom they have emails (close to 1500). The latest survey was launched the last week in July. Along with the normal questions asked, this survey included questions related to the new features that PayFlex has launched within the last six months. This is one of the ways to understand what is working and what is not. DTE is given the survey responses and they take this input very seriously. Survey data is used by DTE to monitor customer service, retiree concerns and improvements needed in the system.
Both DTE and PayFlex ask you to watch your email (check your spam if you do not see it in your inbox) for a PayFlex message and to complete and return the survey. This is one of the ways that DTE can see how PayFlex is, or is not, serving us. Please respond when you receive it. PayFlex has launched email capability and as of June 19th, PayFlex enabled a "chat" capability. This chat capability can be found under "Contact Us" on the PayFlex website. DTE encourages retirees who have an email but have not made it a part of your PayFlex account information to make sure that they have their email address listed on the PayFlex website.